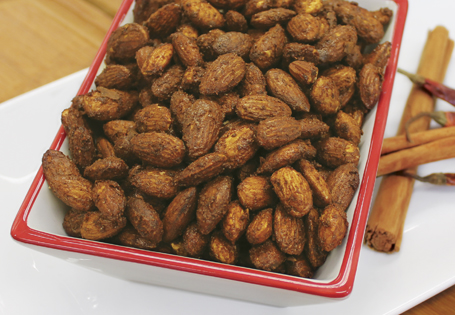 Roasted Spiced Almonds
A sweet and spicy protein snack, sure to please.
Directions:
Preheat oven to 375°.
In a medium bowl, combine all ingredients, stir until coated.
Line a large rimmed cookie sheet with parchment paper. Spread almond mixture on sheet, bake for 27 minutes. Stir almonds every 9 minutes. Allow to cool.
TIP: For best results, refrigerate the leftovers for freshness.
Recipe Courtesy of ALDI Test Kitchen


The nutritional and special diet information provided with recipes on the site is intended to be a helpful educational resource. The information is not intended to be a substitute for medical advice by a licensed health care professional.

Product information can change without notice, so if you have dietary restrictions and/or allergies it is critical to read all product labels carefully before purchasing and consuming a product.