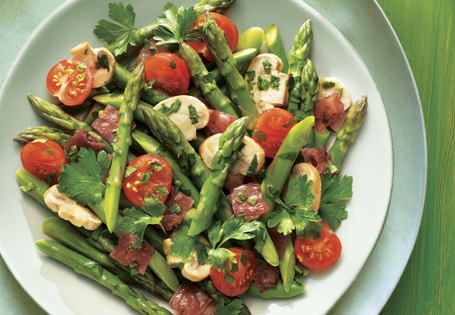 Asparagus with Mushrooms & Ham
Directions:
Heat olive oil in a large skillet over medium-high heat. Add ham and sauté until brown and crispy. Drain on paper towels.
Add mushrooms and water. Cover and cook for 5 minutes, or until softened, stirring occasionally.
Add asparagus and cook 5 minutes or until heated through. Add reserved ham, tomato, parsley, lemon zest and lemon juice; cook 1-2 minutes. Season to taste with salt and pepper.
Recipe Courtesy of Chef Kates,
ALDI Test Kitchen