December 5, 2014 – Are you planning a big holiday meal for the entire family? From appetizers and side dishes to dinner and dessert, family get-togethers can be tough on your wallet. Let us help you! Our holiday meal plan for a family of eight includes a decadent shrimp appetizer, savory turkey with cranberry-honey mustard sauce, comforting kugel and chocolate cake that will make you come back for seconds – all under $60. Double this main dish recipe and reduce the dessert recipe by half and you'll be well on your way to a high-end (but low cost) celebration.
Appetizer – Shrimp DeJonghe Bites
$1.92/serving (8 servings)
Total Cost: $15.36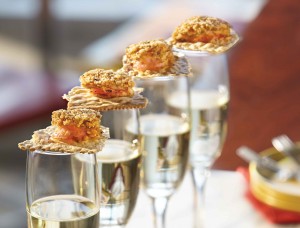 These individual shrimp atop rosemary flatbread paired with Brut Sparkling will kick off your party with a bang! Serve these to guests as they arrive for a warm welcome to your holiday celebration.
Main Dish – Grilled Turkey Breast with Cranberry-Honey Mustard Pan Sauce
$2.91/serving (8 servings)
Total Cost: $23.28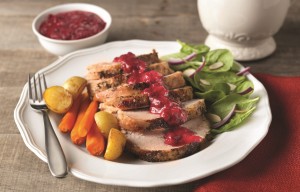 This sweet and savory entrée combines all of your traditional favorites into one dish! Savory turkey topped with sweet cranberry-honey mustard sauce will be a crowd favorite.
Side Dish – Holiday Kugel
$1.13/serving (10 servings)
Total Cost: $11.30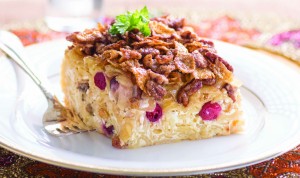 Your family will love this traditional noodle casserole aside their holiday meal. Served warm with sweet cream sauce, fruit and nuts and topped with a crispy finish, this Holiday Kugel may steal the show.
Dessert – Chocolate Hazelnut Flourless Cake
$0.64/serving (9 cakes or servings)
Total Cost: $5.76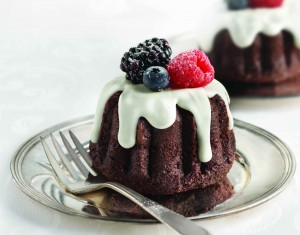 End your holiday celebration with this Chocolate Hazelnut Flourless Cake – the perfect portion for every guest to end their night on a sweet note!