St. Patrick's Day is just around the corner! Falling just a few days before spring, this holiday helps transition us from winter into the new season. There are many ways to celebrate St. Patrick's Day, from wearing all green to sharing a toast with friends. If you are planning an at-home meal, we have you covered! Whether you prefer traditional fare or twists on old favorites, serve a holiday feast with these four delicious Irish-inspired recipes.
St. Patrick's Day is on a Saturday this year which means you can celebrate all day, so why not start with a beautiful breakfast! Have the kids help create colorful Pancake Skewers as they decorate their own "rainbow" skewer with fresh fruit and easy to make mini pancakes. The kids will have fun and you'll feel good knowing that this is one of our better-for-you recipes. Top o' the mornin' to you and yours!
After breakfast, you can easily and quickly set up dinner with the help of a slow cooker. In our new corned beef and cabbage recipe from the ALDI Test Kitchen, potatoes, celery and cabbage simmer with corned beef for a few hours. The prep time is short and the cooker causes the ingredients to get nice and tender. Since you can leave the corned beef in the slow cooker, this ensures you still have plenty of time to make the most out of your day!
Corned Beef and Cabbage is not complete without fresh-baked bread to sop up the extra sauce. Soda bread, an Irish staple, is one of the easiest breads to bake because it uses baking soda to leaven the dough. Our Specially Selected Aged Reserve White Cheddar makes this recipe extra special. Serve the bread alongside your corned beef main course and enjoy a hearty, comforting dinner that rivals any pub in Ireland!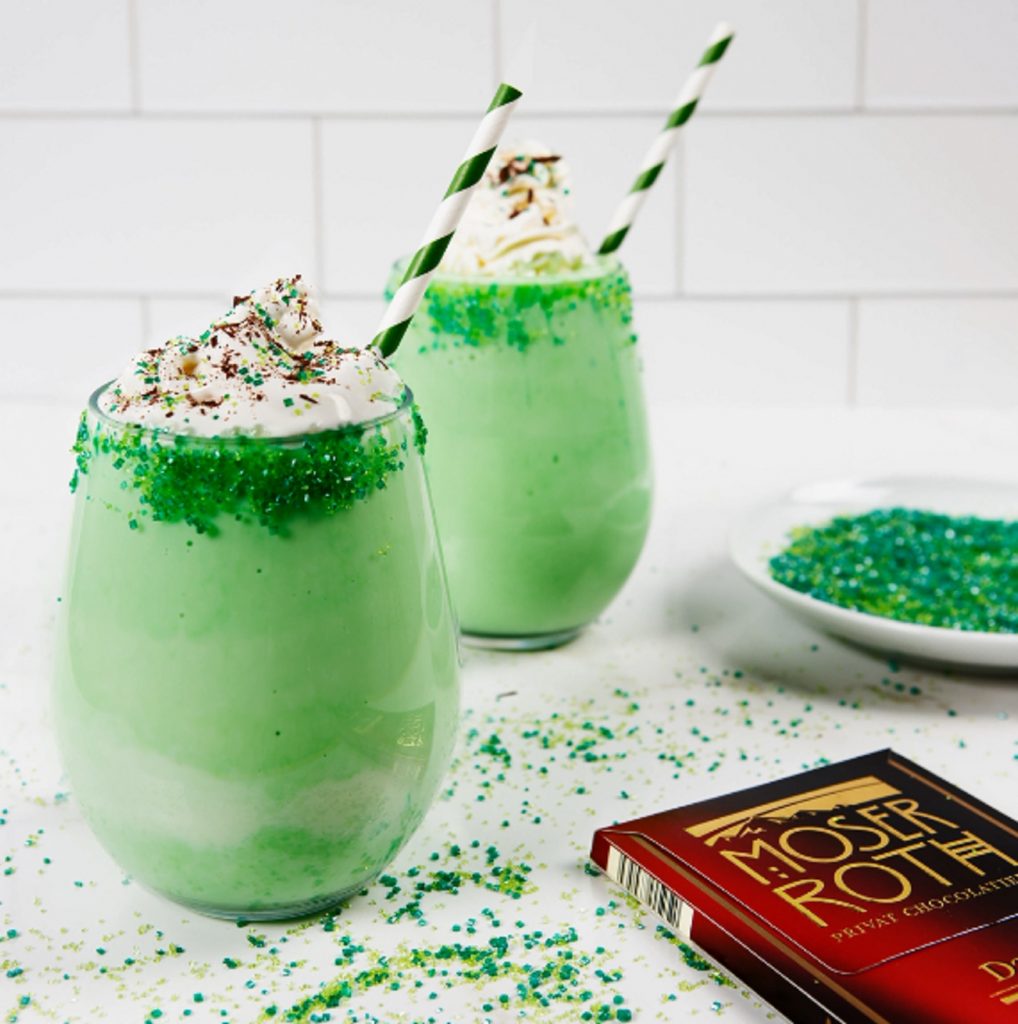 After you eat all of that Irish goodness, you'll need a sweet treat to finish the meal. Yogurt, Moser Roth chocolate and mint combine in this frosty green shake. Freeze the yogurt in a sealed plastic bag the night before so that it's extra cold for blending. This tasty shake is sure to become a new family tradition!
We wish you lots of luck, good health and happiness on St. Patrick's Day! Stop by your local store for all of your St. Patrick's Day needs, including USDA Choice Corned Beef Brisket. Leave us a comment to tell us which recipe you look forward to trying!