August 18, 2015 – Try as you might, stains are inevitable. Whether eating on-the-go or enjoying a glass of wine on the couch, a slight nudge can give your clothes an unwanted accessory. When life happens to clothes and furniture, the key is to act fast and know what works. No single technique or product will take care of every spill, that's why we've rounded up some of the best stain removal tips. But remember – never rub! Always blot, blot, blot…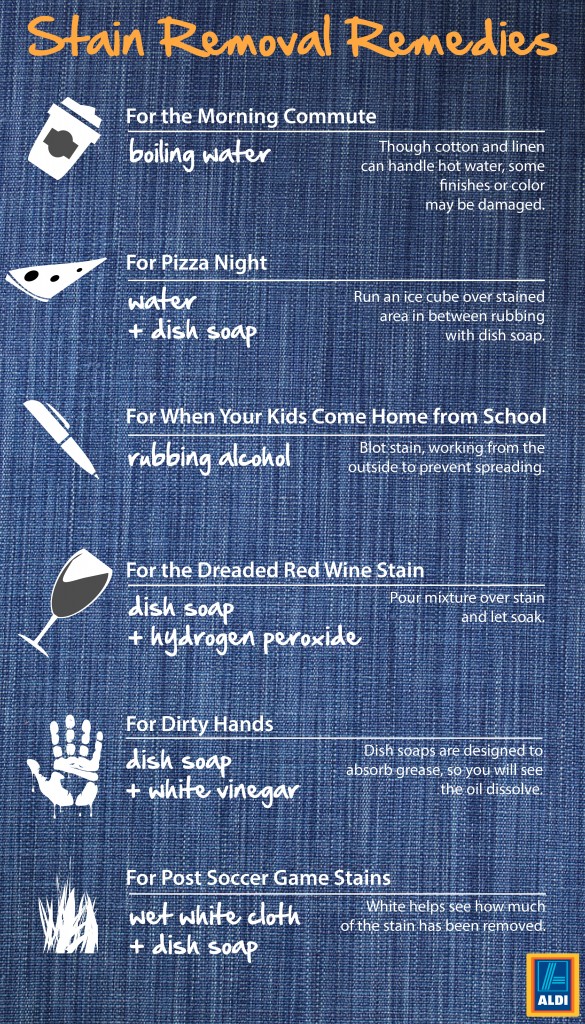 Have other tips we didn't include? Tell us in the comments below and don't forget to pick up our Oxy Stain Remover on Special Buy* this week!
*Available while quantities last. All products may not be available in all stores. Prices subject to change.