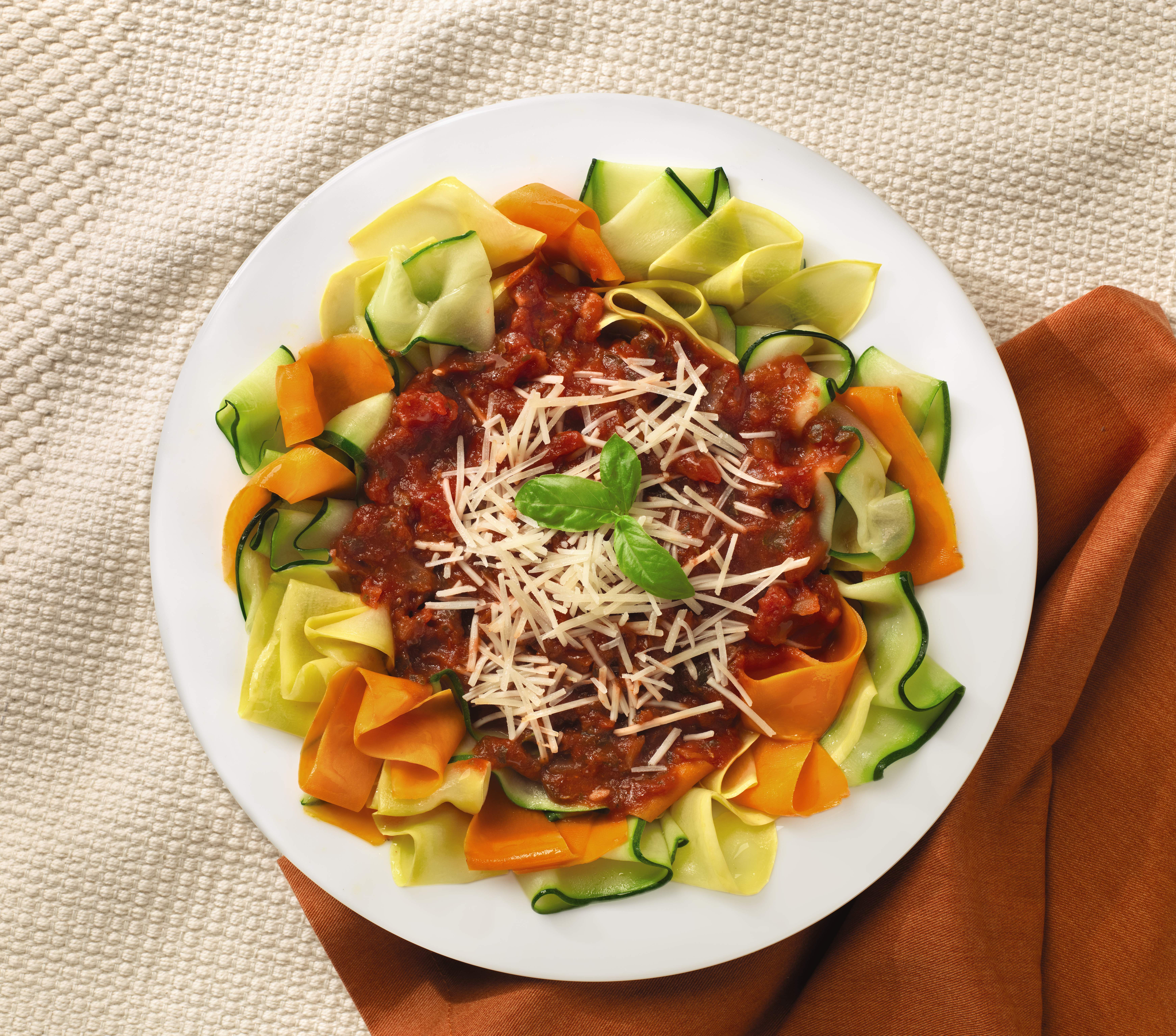 February 18, 2016 – Nothing can describe that undeniable craving I get for a big old plate of creamy, cheesy, rich Italian food during these cold winter months, but the
food hangover afterwards can be very unsatisfying. Chef Megan from the ALDI Test Kitchen here to help you feel full and healthy! We all know the two most delicious ingredients in our favorite dishes, pasta and cream, are also the highest in calories per serving. So, here are a few tips on how to lighten that decadent meal.
One quick and healthy trade you can make to your normal Fettuccine Alfredo routine is to simply switch out the heavy cream for Friendly Farms Original Unsweetened Almond Milk to create a sauce that contains half of the calories. The almond milk still provides you with that rich texture that is so important to a good Alfredo while adding an extra nutty punch that'll have you wondering how you ever did without it.
Now for the pasta- I know you're saying "How can I possibly have an Italian dish without pasta?" I'd say it's a lot easier than you think my friends! Simply swap for any number of vegetables. My personal favorite is a freshly roasted spaghetti squash. It only requires a fork to scrape out Mother Nature's natural noodles. Top with tomato sauce and cheese and you have a wonderfully light and filling meal. If you prefer a wider "noodle" try our Top Pinned ALDI Recipe Veggie Ribbons!
No matter the meal, there is always a lighter and healthier version you can make by changing out just a few items. Walk through our produce aisles and be inspired by the ever rotating seasonal vegetables, and tell us how you'll make your next Italian cuisine lighter in the comments below!
For more information on better-for-you meals, check out more ALDI Test Kitchen recipes here!
C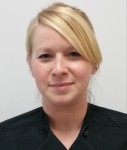 hef Megan started her blossoming career at the young age of 5, in her family's restaurant, where she fell in love with every aspect of food. With her mother's southern roots and her father's California style, no recipe was left behind. By 18 she was managing the busiest local deli in Riverside, California. After attending Le Cordon Bleu, Pasadena, she took a post in a fine dining restaurant that provided the catering for local landmarks such as The Fox Theater, Municipal Auditorium, and the Life Arts Center. ALDI has now been her home for 2 years where she has been able to showcase her baking skills and quick homemade meals, and she can't wait to see the positive impact that it will surely bring to her hometown!