April 22, 2014 – At ALDI, we're all about being green and saving green! In fact, many of the eco-friendly things that we do every day in our stores are the reasons we are able to keep prices so low for you – our customers. How do we do it? Well, it's simple: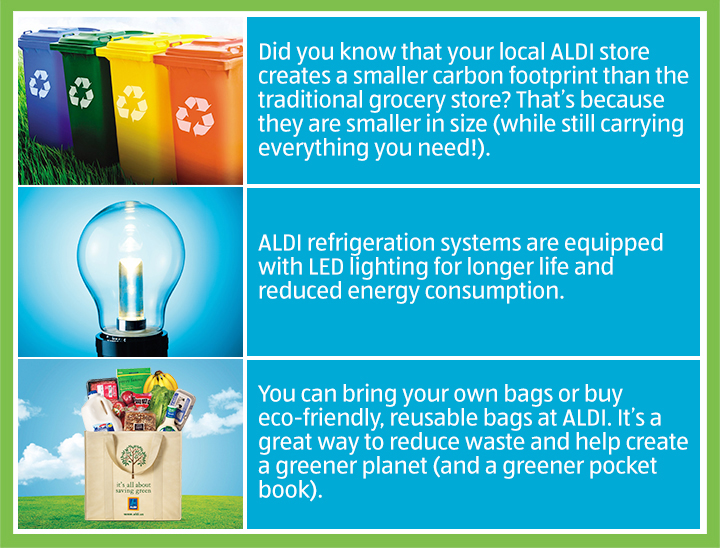 We're doing our part to help the environment, and here are five ways to do yours!
Conserve power by unplugging electronics when they are not in use. Even when your electronics are turned off, they can still be using electricity.
Try a natural, homemade cleaning product created from ingredients you can buy at ALDI.
Skip the brown bag and plastic baggies, and pack lunches in reusable containers. Not only do these containers create less trash, they also protect that PB&J sandwich better from being squished in heavy backpacks!
Create a recycling bin for your family. The kids can help sort through what can be recycled and what is trash.
Ride your bike or walk whenever possible. Not only are you doing the environment a favor, it's a great way to get in your daily exercise!